Lanzamiento de "Litoral". Segundo álbum de KERMIT
"Litoral", sorprendente segundo trabajo de los malagueños Kermit.
Itaca Records ha editado el álbum en Vinilo y Cd. Y descarga gratuita en mp3 de alta calidad.
El trabajo se mete en el pantanoso terreno del "álbum conceptual", y sale victorioso. Un viaje sonoro en el que la melancolía y la luz se entretejen creando un extenso momento de belleza sobrecogedora.
Literario, redondo, pero al mismo tiempo texturizado, evocador… Kermit han inventado nuevos colores para un cuadro de post-rock. Los siete temas que conforman el disco se entrelazan como algas y, sin darte cuenta, estás ante un nuevo paisaje.
"Trascender el sentido y la belleza. Trascender el sentido y la belleza…" retumbó en nuestras cabezas durante el prefacio y lo hace en el epílogo, como un lazo invisible para un regalo intangible".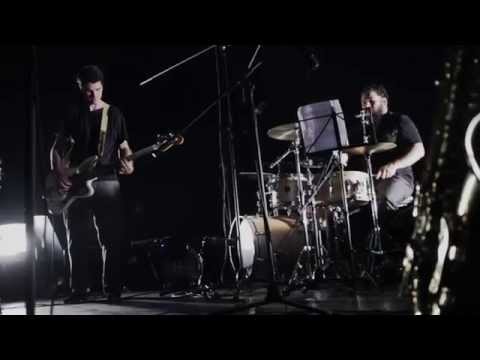 (Texto de promo escrito en base a extractos de impresiones recibidas por diferentes medios especializados al escuchar "Litoral").
[ENGLISH]
"Litoral" is the title of the striking sophomore effort of instrumental, experimental act Kermit (Málaga, Spain).
Itaca Records releases Kermit's new album on vinyl, CD and name-your-price 320-kps MP3 download.
"This album gets into the tricky lands of "conceptual albums" and comes out on top. It is a sound trip in which melancholy and light intertwine to create an extensive moment of impressive beauty"
"Literary, complete, yet at the same time textured, evocative… Kermit have invented new colours for a postrock painting. The seven tracks that make up the album interweave like seaweeds and, unknowingly, take you into a new landscape"
"To transcend sense and beauty —to transcend sense and beauty" —echoed in our heads throughout the album intro and now in the outro as an invisible bow for an intangible gift"
(This promo text is formed by impressions taken from different reviews by specialized media upon listening to Kermit's "Litoral".)