Vídeo de adelanto del nuevo disco de Kermit
Los malagueños Kermit nos ponen la miel en los labios con el adelanto de su próximo disco.
El adelanto se titula "Magnitizdat", y es parte de un DVD en directo tocando el disco íntegro, que publicarán próximamente: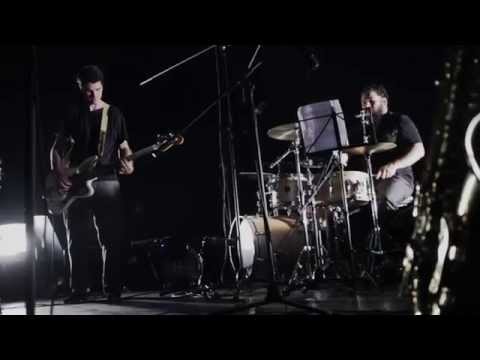 El lanzamiento del disco será el próximo 7 de Abril, en una edición limitada en Vinilo y Cd a cargo de Itaca Records,  y la presentación oficial en directo será el sábado 26 de abril en el Auditorio Edgar Neville de Málaga.
El título del disco es en homenaje a la Revista Litoral (publicación de poesía y pensamiento fundada en Málaga en 1926, y conocida con la revista de la generación del 27) y el diseño de la portada la ha realizado Lorenzo Saval, actual director y diseñador de la revista desde 1975. Lo cual es un auténtico honor y un privilegio para la banda y para Itaca Records.
En palabras de la propia banda: "También identificamos el título con el concepto de haber llegado a nuestro propio Litoral, de haber visto tierra (en el sentido de haber afianzado nuestro estilo y sonido) después del concepto de viaje que desarrollaba la portada del primer disco, así como sus diferentes exploraciones sonoras. El álbum es un disco conceptual que te va llevando sin cortes del principio al final. Nos gusta pensar en él como un número más de la revista, pero en versión sonora."
[ENGLISH]
Kermit —instrumental rock with jazz, postrock, post-hardcore and electronica influences— present their new album, titled Litoral.
The video single chosen is titled "Magnitizdat," extracted from a live DVD containing a full-album live performance at their hometown that is also to be released shortly.
Litoral will be released on April 7th in a limited vinyl and CD edition by Itaca Records, and will be officially presented with a live performance on April 26th in Malaga's Edgar Neville Hall.
Album title and concept are a tribute to Litoral, a poetry, art and thought magazine published in Málaga since 1926 and known to gather the most outstanding names in the so-called 1927 Generation, such as Lorca, Dalí, Juan Ramón Jiménez, Manuel de Falla, Cernuda, Alberti, Aleixandre, and other 1930s names such as Picasso, Pablo Neruda, Octavio Paz, etc. Album design and illustration was completed by Lorenzo Saval, who has been the director and graphic designer for Litoral since 1975. This is a true honour and a privilege for both Kermit and Itaca Records.
As Kermit themselves point out: "We also associate the title to the concept of having reached our own coastline, of having sighted land (in the sense of having caught hold of our style and sound) after the trip concept developed in the artwork and sound explorations of our debut album, Autoficción. Litoral is a conceptual album that takes you through a non-stop 43-minute trip. We'd like to think this album is an additional issue of the Litoral magazine, yet a sound one."